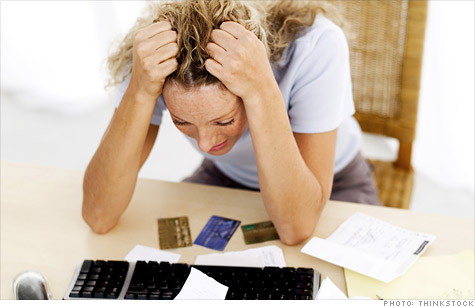 With the Holidays quickly approaching, many people are becoming mindful of the expenses related to purchasing gifts for loved ones and even splurging on deals for themselves on Black Friday. It is important to remember, especially for those in financial hardship to spend responsibly; and for people who are considering Bankruptcy it is even more important to be aware that debt accrued over the holidays may not be dischargeable through Bankruptcy.
If a creditor can prove that credit card charges over the Holidays were made fraudulently with the intent to file Bankruptcy afterward, the debt may survive the Bankruptcy. Generally, the Bankruptcy court will look to see the state of the finances when the charges were made and the nature of the purchases to determine whether Bankruptcy was imminent and the charges were made with the intent to file Bankruptcy.
Many people utilize bankruptcy as a strategy for resolving unmanageable debt. Today, it is more common than most realize and can be a refreshing solution to a debt-ridden life.
When considering Bankruptcy, a Chapter 7 filing is a useful way to discharge of most debt and can relieve the burden of creditor collection attempts. Chapter 7 Bankruptcy is generally available when the debtor has little property aside from the basic necessities like furniture and clothing; and the debtor has difficulty making payments on basic expenses, or has very little money left after doing so.
The advantage to filing Chapter 7 Bankruptcy is that your unsecured debt is completely eliminated, the process is fairly quick, and the automatic stay that takes place after filing prohibits creditors from making collection efforts.
It is important to be aware that while Chapter 7 Bankruptcy may ultimately relieve a debtor of the burden of insurmountable unsecured debt, it is a process that requires the production of several documents and tedious preparation. The more prepared the debtor is, the more seamless the process becomes.
No matter what your situation is, obtaining quality legal consultation from an experienced bankruptcy attorney is beneficial. Contact Blick Law Firm today at (813) 931-0840. Schedule a free 15 minute consultation with attorney Michael Blickensderfer to assess what option is best for you. Think quick, call Blick!