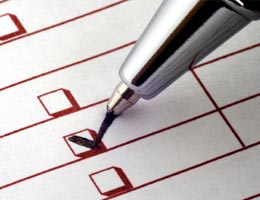 While there may be a stigma to filing chapter 7 bankruptcy, claiming bankruptcy may alleviate everyday stress and financial burdens. If you decide to file for chapter 7 bankruptcy, be mindful to completely and accurately gather and fill out all documents pertaining to your claim.
To seamlessly file your bankruptcy in an accurate and in a timely manner, follow the following key steps for filing chapter 7 bankruptcy with a Tampa bankruptcy attorney.
DO complete the bankruptcy intake packet that you receive on your initial visit at Blick Law Firm.
DO bring all requested documents to your second appointment. **A third appointment may result in an additional fee.
DO value your personal property at garage sale prices your Tampa bankruptcy lawyer can help you keep as much of your personal property as possible.
DO value your cars using the NADA. Also, check with Kelly Blue Book.
DO plan on having a low balance in your checking account the day you file your petition.
DO notify your creditor if you have retained a bankruptcy attorney to assist in your filing process.
DO stop making payments to your credit card accounts.
DO continue making payments on your mortgage and other secured debts.
DO let your Tampa bankruptcy attorney know of any abusive conduct by any debt collector.
DO inform your attorney of any lawsuits in which you might be involved, including personal injury.
DO take your first and second credit counseling classes. Classes in which to attend will be instructed to you by your law firm.
DO bring your driver license and social security card to your appointments and 341 hearing.
DO call Blick Law Firm if you have any questions.
If you are seeking to discharge your debt, contact a Tampa bankruptcy attorney that has the experience and knowledge to accurately file your information. Call Blick Law Firm today at 813-931-0840 to receive your chapter 7 bankruptcy.